Products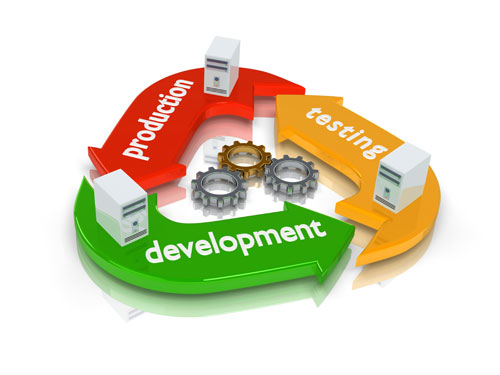 Why settle for an off-the-shelf product when you could be using software designed to meet your specific business needs?
RentUrApp™ specialises in the design and development of producing robust software solutions that are completely made-to-measure. Whatever you want to achieve, we can develop a bespoke software application that will deliver significant business benefits.
We take the time to understand your business objectives and usability requirements then guide you through the development, deployment and ongoing maintenance processes.
RentUrApp™ applications require no up-front investment. Just tell us what you need and we will build it. When you are happy that your new software meets the agreed functional specifications, you can rent it from us on a monthly basis.
Our expanding set of core products shows how organisations like yours have already started to harness the power of bespoke software solutions.
Contact RentUrApp™ for more information.
PalSist™ - Pallet Assistant
This application was developed by RentUrApp™ to create collection and delivery address documents for the global logistics industry. It also interfaces with Palletways Sirius software.
PalSist™ was developed for Exact Logistics to streamline workflow as the company expanded its business in Germany. Wizards swiftly guide users through the documentation production process and all addresses are verified against UK and European post office databases. The software has already saved Exact Logistics an estimated 130 work days per year.
According to Exact Logistics: "The new system allows us to process consignments more efficiently without increasing our costs. It also provides complete control and visibility of consignments to and from Germany and other European locations. RentUrApp™ has been great to work with and we are currently looking to expand the system."
PODSist™ - Proof of Delivery Assistant
PODSist™ provides real time updates - your Delivery Status reports arrive every 15 minutes on your desktop!
Easily understandable information includes the following events*:
Booked in - Date and time of booked in for delivery.
Out for delivery - Date and time of consignment loaded on to a delivery vehicle.
POD (Proof of Delivery) - Name of signatory, date and time of delivery.
Damaged POD - Reason for damage, date and time.
Once the delivery has been made, you receive your Proof of Delivery which includes the final Delivery Status report and a scanned copy of the signed delivery note.
No telephone enquires needed about your consignment - you save money every single day!
* Reports available in .pdf or .odt format
HaulSist™ - Haulier Assistant
HaulSist™ is a RentUrApp™ application that allows hauliers to transfer information about milk collections and deliveries to their clients. The information gathered by HaulSist™ triggers payments to the milk producers based on the number of litres collected and delivered.
This data is transferred through a Web service securely updating the information on the clients server. HaulSist™ also stores information about the tankers and storage vessels used. Wizards intuitively guide you through any updates needed for your setup. The data that HaulSist™ holds is stored in the Cloud eliminating the requirement for local data storage.
Information is processed automatically by the HaulSist Scheduler™ when the data is retrieved from the truck on its final return to the transport depot.
Reports are automatically generated and sent to the collection depots if required.
RentUrApp™ also has a number of other products under development.
Contact RentUrApp™ to find out more.