RentUrApp™ provides business software tailor-made to your specific requirements. Your feedback as a client helps shape your software solution.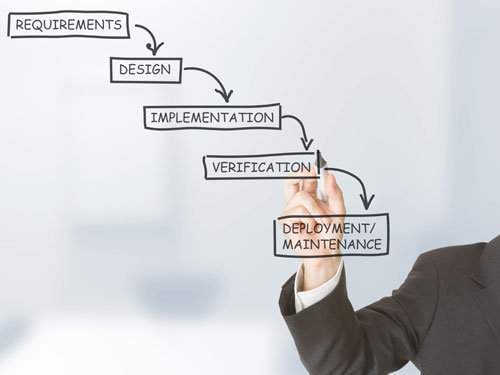 We enable businesses to commission bespoke software development to resolve organisational challenges and deliver significant savings without capital expenditure.
What does that mean?
Whatever your business issue, just tell RentUrApp™ what you want to achieve and we will design and build a bespoke software solution without requiring any upfront payment.
RentUrApp™ guides you through the development process from analysis of your requirements through to the design, build and testing of the finished software.
When you are happy that your new software meets the agreed functional specifications, you then rent it from as little as £25* per user per week including all training and on-going support. There is no minimum contract period.
How will you benefit?
RentUrApp™ understands the challenges of searching for 'best fit' software when choosing an off-the-shelf product. That's why we design and build software so you won't have to compromise or change the way that you work.
Bespoke software from RentUrApp™ will improve the efficiency of internal and web-based business processes whilst delivering significant cost savings.
Where can RentUrApp™ be used?
Whatever your business, RentUrApp™ can create a software solution to meet your individual needs.
Recent projects include PalSist™ which has saved Exact Logistics around 130 working days per year.
Are you ready to harness the power?
Call us today 01788 523800
*Based on a minimum 3 user licence - equivalent to £100 per user per month