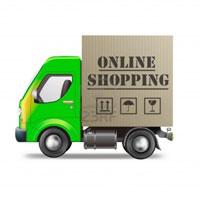 UK consumers spend an average of £1,083 a year on internet shopping. Driven in part by the increasing ease with which we can purchase pretty much anything on our mobile devices, e-commerce is booming.
The range of goods we can all buy with the click of a mouse is staggering; online retailers such as Amazon stock everything you could ever need from high-value electronics to groceries. Ensuring such purchases end up on our doorsteps is, subsequently, becoming an increasingly difficult challenge for logistics companies.
Like any business, they have had to evolve quickly in the digital age. For an industry whose service and method for providing it is as refreshingly traditional as they come, there is no escaping the fact that the rise in online shopping has had both their trucks and procedures bursting at the seams in order to cope with demand.
Phil Couchman, who runs DHL in the UK, recently lifted the lid on one of the world's most recognisable couriers by donning a disguise, assuming the name Eddie King and heading to the cab for some time at the front line of his business.
Taking part in Channel 4's Undercover Boss program, Couchman (sorry, King) discovered drivers without satnavs, inequalities in pay, heavy lifting guys with bad backs and a call centre which put procedures before customers. If you've struggled dealing with couriers in the past, the latter may have been the principle reason for your troubles.
Faxes, emails, and a growing international customer base for many firms has created procedural lists which would make an army general wince. That's why we developed PalSist, which enables logistics firms to guide themselves swiftly through the documentation process which is synonymous with goods delivery. Haulage experts Exact Logistics, for example, have managed to save 130 days a year through improved efficiency as a result of using the software.
Couchman offered similar relief for his own employees at the end of his stint as an undercover worker, providing pay rises for those on an unfair wage, satnavs for drivers and physiotherapists for the poor guys struggling with their backs. His willingness to help improve the working lives of those we rely on to deliver our latest purchases on time was refreshing and, along with software such as PalSist and the recently announced M6 Toll free trial for HGVs, hopefully signals a bright future for the logistics sector.
Contact RentUrApp™ today to discuss how bespoke logistics software can save you time and money.