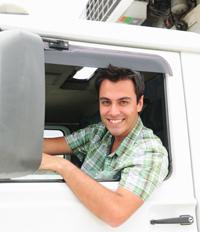 If you've ever passed through the motoring nirvana which is the M6 toll, you'll have noticed that heavy goods vehicles are conspicuous by their absence.
27 miles
The 27 mile road opened in 2003 and continues to provide motorists with a pain-free alternative to the hustle and bustle of the main motorway. However, logistics firms still tend to avoid it, the reason for which is understandable when you glance at the pricing information boards.
Currently, the standard toll charge for an HGV is £11, compared with £5.50 for cars. As many industry insiders have observed, the cost is prohibitive for many freight and logistics companies, leaving them little choice but to continue to use the increasingly congested M6.
Light at the end of the expressway
In July 2013, operator Midland Expressway Limited (MEL) conducted a trial giving members of the Road Haulage Association free access to the toll road to try to boost the number of lorries using it.
The trial month resulted in an extra 1,000 HGV journeys a day on the road which offers a shortcut from junction 3A of the M6 to junction 11A.
Logistics is a complex and expensive business to be involved in and the prospect of using a more convenient and is just what the industry needs.
MEL agreed to the trial in order to see what effect it has on industry. Road Haulage Association director for the Midlands and Western region, Nick Payne, said Midland Expressway had picked up new accounts as a result of the trial. "If HGV traffic is up it is because of the trial that was run," he said. "We are looking at what else we can do together with Midland Expressway for our members," he added.
RentUrApp™ has also been looking at ways to improve the efficiency of the logistics industry by making it easier to find faster and more convenient quicker routes enabling goods and services to reduce costs.
RentUrApp™ has developed the PalSist™ software, which has helped one logistics firm save 130 days per year through improved efficiency. That is precious time and money saved which, combined with schemes such as the M6 Toll trial, could really start to help raise the profitability in this sector.
Contact RentUrApp™ today to discuss how we can help your business.