RentUrApp™
The RentUrApp™ team works in a unique way. We take the time to understand the specific business needs and operational requirements of each individual client. This enables us to design, develop and deliver cost effective software applications.
RentUrApp will deliver to you: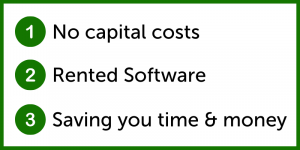 Using the customs import tool it's the first time in 6 months we are done by 17.30 having saved 5 hours of work!
Dorien Deuling, Freight Manager
MDXpress Ltd
RentUrApp delivered a timely, cost-effective app for our members.
Tom Coates, Managing Director
Coates
RentUrApp™ software has helped us to enhance our customer service in many different ways.
Karen Shuter, Managing Director
Exact Logistics
The PODSist™ delivery note capture app works a treat.
Kyle Wasson, Business Owner
AW Express
RentUrApp™ has delivered on every aspect for us.
Clare Booth, Secretary /Accounts and Business Administration
Midas Transport
I would highly recommend RentUrApp™.
Les Corbett, IT Manager
Lloyd Fraser Group
RentUrApp delivered exactly what we were looking for and more.
Gary Cane, IT Manager
Hazchem Network

Suite of Apps
Off-the-shelf software products often fail to deliver the level of benefits achieved with bespoke solutions. RentUrApp™ applications are different. With a range of tailored business solution applications, the end product is exactly what you need.
The apps can be accessed from desktops, laptops, tablets or smartphones and from any internet enabled location.
Here are some examples of the types of applications we can create for you:
The RentUrApp™ rental engagement allows our clients to utilise their bespoke, customised software on a monthly basis, with no development capital cost. The rental agreement commences only when the client is totally satisfied and all software is hosted by RentUrApp™.