Seller – Customs
For Imports, the Seller Details are sent to Customs Pro as the Partner.
For Exports, the Seller Details are sent to Customs Pro as the UK Trader.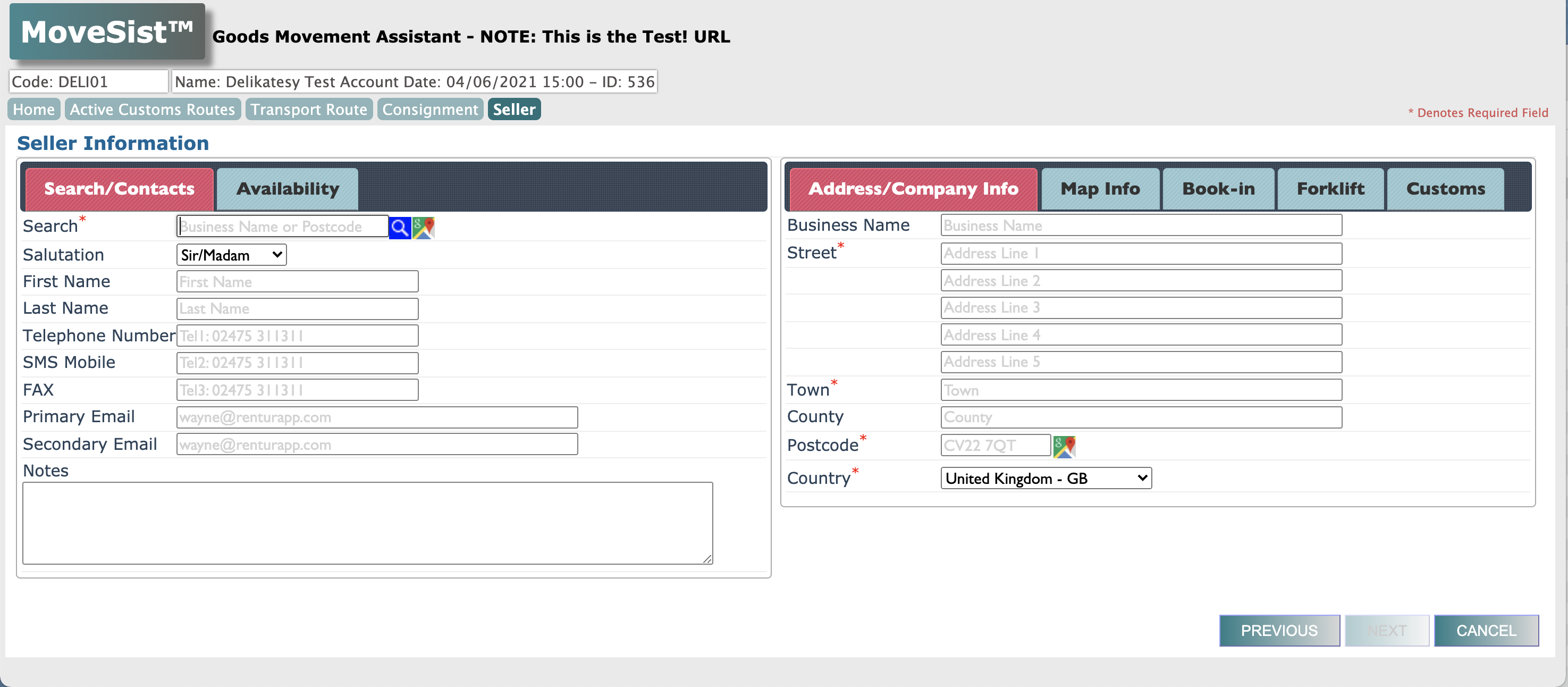 Time needed: 10 minutes.
Entering Company Information in MoveSist
Address Search

Enter the Business Name and/or Postcode to Search for the Seller company details.

Select the Address from the Drop-down

This will search MoveSist for any address details you have used before, and also Postcode Anywhere (now known as Loqate), to find any addresses which match what you are searching on.
NOTE: The Country is set to United Kingdom – GB by default – you must change the Country to the correct country before searching for the address.

Click on the Customs tab to enter the EORI number for the Business.

Enter any Contact/Availability Details


Contact Name, Telephone Numbers, and Email addresses can all be saved from here.

There is also the option to add information such as the Opening / Closing times of the company on the Availability tab.



Note: All of the information entered here will be saved for future use.

This means that if another user searches for this Company in the Search box, all of the information entered will be loaded when it is next selected.