Shipment Details – Customs
This screen records all of the Goods that are to be included in the Clearance – their Commodity Code, Weight, Value, number of pieces, Freight and Insurance Costs of each commodity.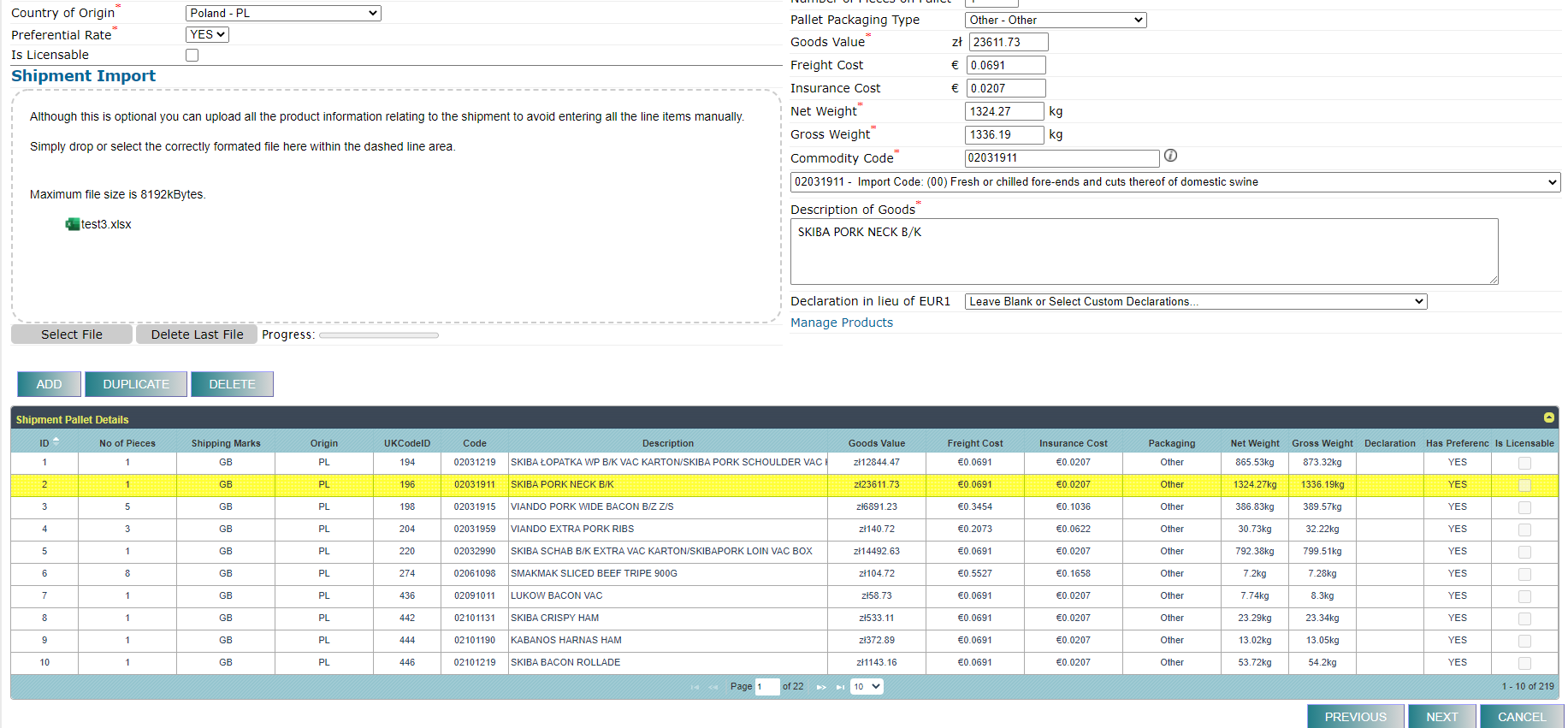 Time needed: 10 minutes.
Commodities – How to complete
Shipping Marks – required

2 Characters. e.g. 'GB'

Country of Origin (for Imports) / Destination (for Exports) – required


Select from the list

Preferential Rate (Yes/No) – required

This will default to Yes for EU Countries, and No for Non-EU Countries.

You should change this if the preferential rate option is incorrect for the commodity code you are entering by default.

Number of Pieces – required

Number of pieces of this commodity code in the shipment.

Value – required

Value of this commodity code in the selected Shipment Currency.

Net Weight & Gross Weight (kg) – required
Enter the Commodity Code – required

The 8 Digit Commodity Export Code. Click here to use the GOV.UK Commodity Code look-up tool.
Note: You must enter a valid 8 digit code and select the option with the correct 2 digit import code for your goods.  Contact Channel Ports if you need clarification with this.

Description of Goods – required

A brief description of the goods

Pallet Packaging Type – optional

Select from List

Freight Cost

Enter Freight Cost for this Commodity – Optional

Insurance Cost

Enter Insurance Cost for this Commodity – Optional

Declaration in lieu of EUR1 blank – Optional – See below

NOTE: Please contact Channel Ports if you think you need to use these before using them. 
Shipment Import
To save time you can import the above information from an Excel file.
This is explained in more detail here.